Award Winning Work-ready Program.
Be work-ready with Digitability!
Digitability is a comprehensive and innovative work-ready program. Students graduate with a skill-based portfolio, a sense of empowerment, and the ability to self-advocate.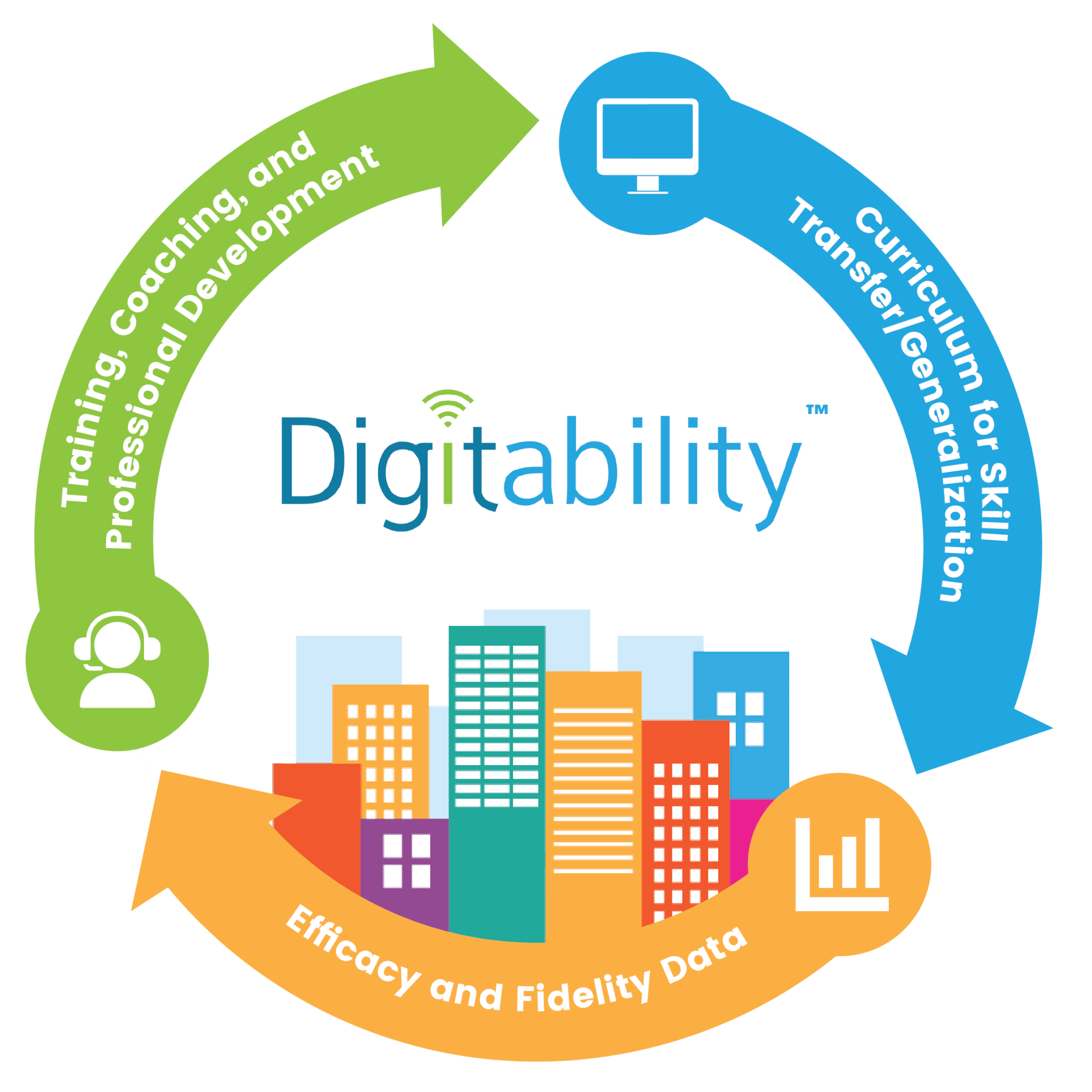 Digitability's Service Model
Student have complex learning and behavior needs. The path to preparing students for today's modern workplace involves many moving parts. 
Includes all of the resources you will you need to teach work-ready skills.
Every online lesson in the Digitability library is accommodated by a complete series of offline curriculum materials specifically designed for the wide-range of needs for special education students.
All lesson plans are pre-written and differentiated for the teachers, while including include S.M.A.R.T goals and objectives for Individual Education Plan (IEP) programming.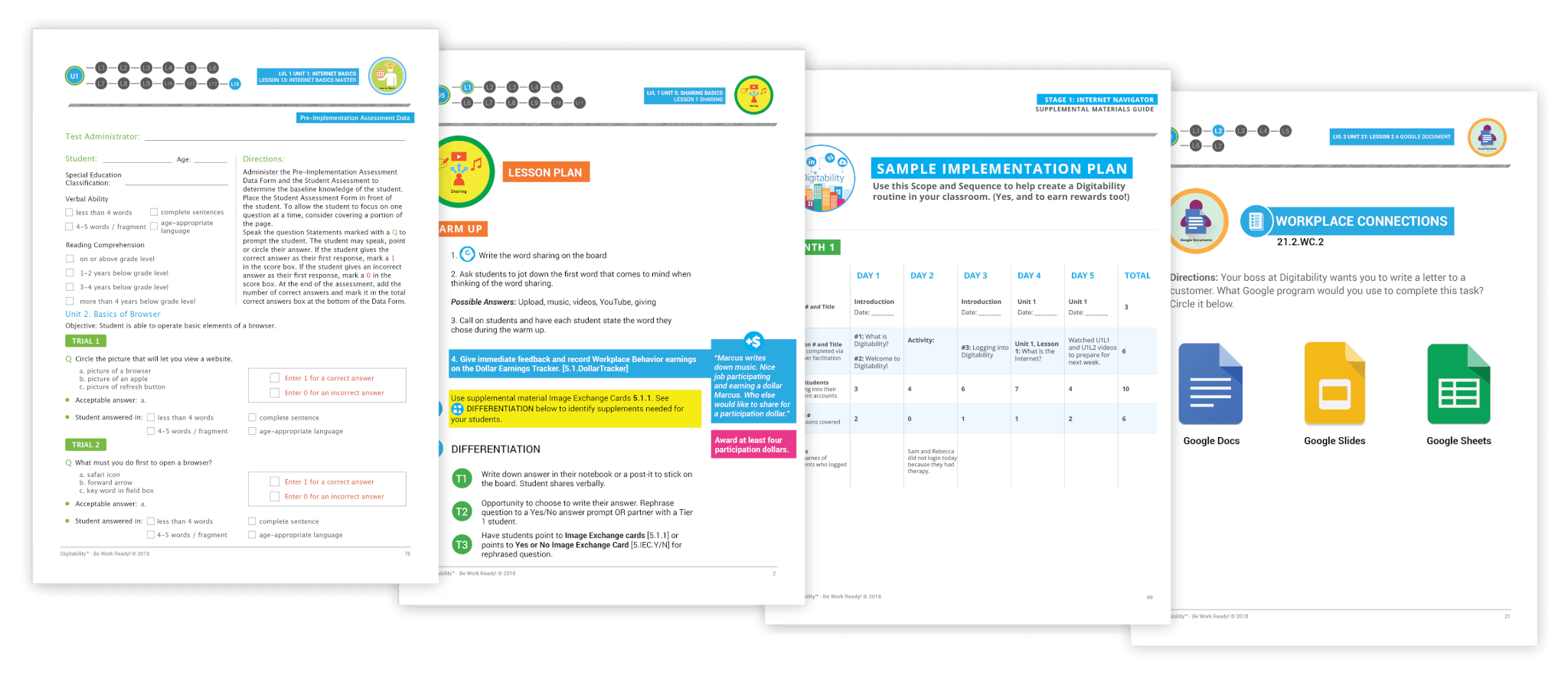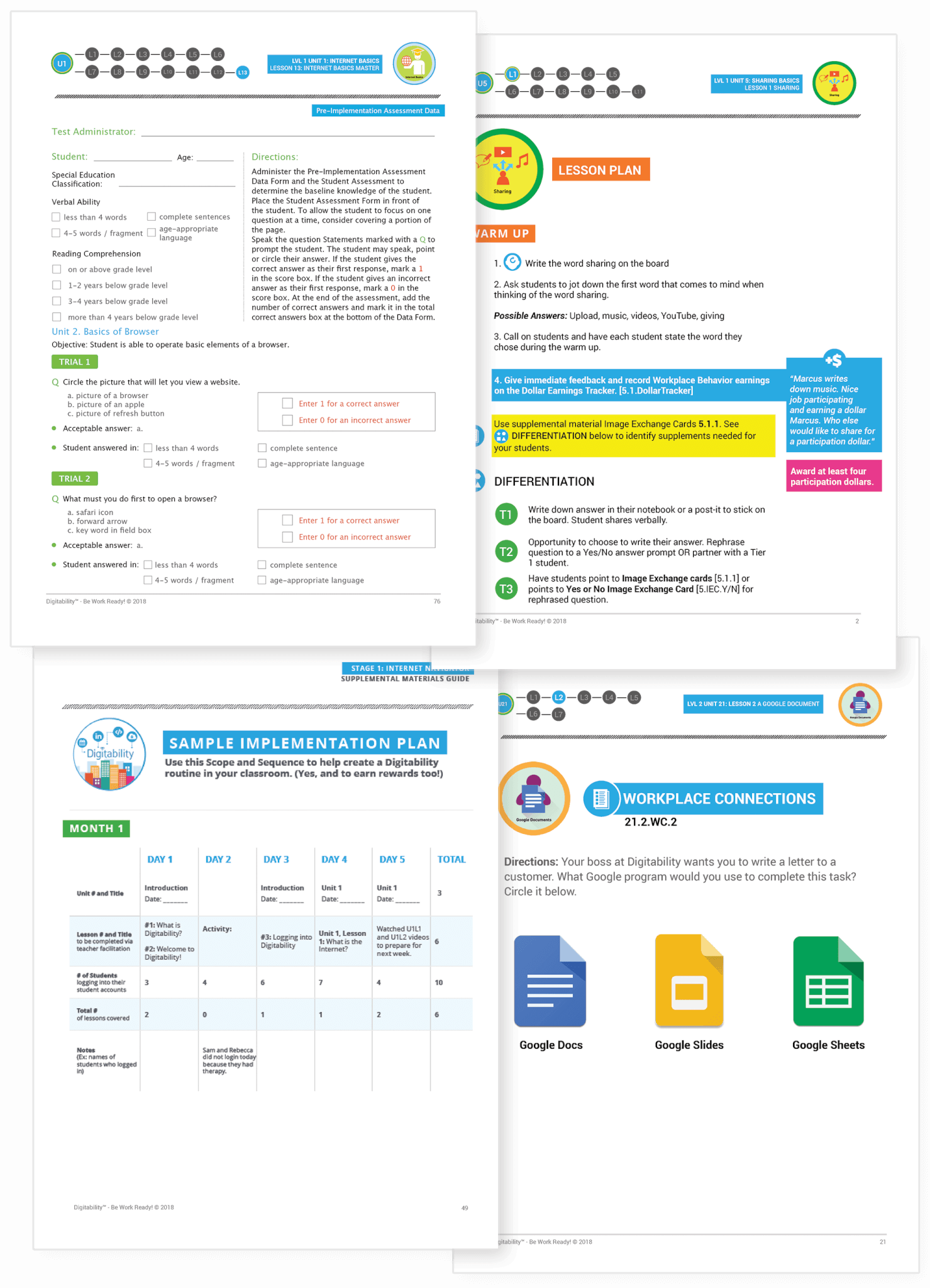 Differentiated
Lesson Plans
S.M.A.R.T.
IEP Goals + Objectives
Real World
Workplace Connections